Charity begins at home, or so the saying goes, over the years any profits from the Alresford Watercress Festival have been donated to local organisations and associations. Income for the festival is made from trader fees, some sponsorship, and parking income. Once all running costs have been taken care the remaining balance is donated to local worthy causes.
Donations over the years have been made to:
Alresford Pigs Association
Alresford Rugby Club
Alresford Town Youth FC
Busy Bees
Old Alresford Cricket Club
Alresford Young Farmers
Alresford Rotary Club
Brownies & Scouts
Mid Hants Railway
Perins School
Sunhill Infants & Juniors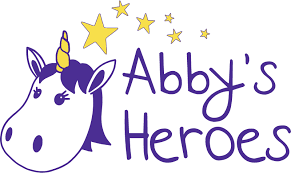 Up until 2019 The Joe Glover Trust was our festival charity, however, when they closed their doors and handed the funds over to ABBY'S HEROES, the Watercress Festival Committee were delighted to continue supporting them.
Sadly this amazing charity missed out on the chance to "shake the bucket" in 2020 and 2021, and was pretty much rained off in 2022 so we hope to see the team there in force in May 2023.
Abby's Heroes, a local Hampshire based children's cancer charity, exists because when a child is diagnosed with cancer, it has a massive financial impact as often parents need to give up work or take unpaid leave to care for their sick child. To assist, Abby's Heroes supports families by providing grants to help relieve the financial crisis parents find themselves facing as a result of their child's diagnosis. These grants can be for a host of reasons such as rent or mortgage payments, household bills and other everyday living costs while the child is in hospital, additional travel costs to hospital or sadly help towards funeral costs.
You will be helping us help a child, or their family as day to day life doesn't stop with a cancer diagnosis. Sadly, in the UK, one child in 500 will develop some form of cancer by the age of 14 years and treatment can be required for months, and more often years. For further information, please go to www.abbysheroes.org
YOU CAN DONATE TO OUR CHARITY BELOW